Cho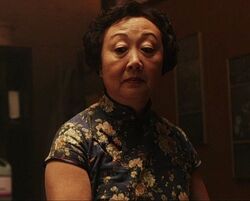 你估我老嚙嚙就唔得咩? 我都可以㗎。 (You think just because I am oldish, I can't help you? I can help you, too.)

Cho, talked to Isaac.
Cho was Ming Yun Spa's acupuncturist, she served Isaac Palmer. Cho was an elderly Chinese woman, and she spoke Cantonese. She could speak fluent English, but chose not to in attempt to avoid talking to Isaac.
Ad blocker interference detected!
Wikia is a free-to-use site that makes money from advertising. We have a modified experience for viewers using ad blockers

Wikia is not accessible if you've made further modifications. Remove the custom ad blocker rule(s) and the page will load as expected.