Devil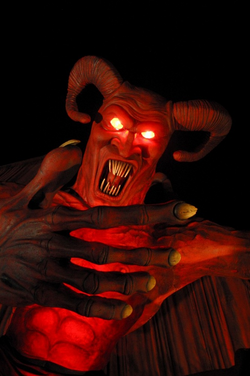 Cause of Death
{{{DeathRe}}}
Ha, ha, ha, ha, ha, ha, ha, ha, ha! You may never return... from "Devil's Flight"! Try not to scream! Ha, ha, ha, ha, ha, ha!
The Devil's voice on the Devil's Flight Rollercoaster.
Devil was a voice actor whose voice was heard at the entrance of the Devil's Flight roller coaster.
Trivia
Tony Todd also portrayed another character in the series, William Bludworth.
Ad blocker interference detected!
Wikia is a free-to-use site that makes money from advertising. We have a modified experience for viewers using ad blockers

Wikia is not accessible if you've made further modifications. Remove the custom ad blocker rule(s) and the page will load as expected.