Jean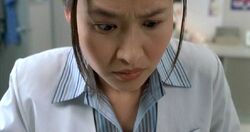 Origin
White Plains, New York
You're gonna have to speak up there's too much noise, I can't hear you. Yes, the 6th at 2:00 P.M.
Jean, talking over the phone and reffering to the construction noises.
Jean is a receptionist who worked with Lees in an office that inside Ellis Medical Complex.
Appearances
Ad blocker interference detected!
Wikia is a free-to-use site that makes money from advertising. We have a modified experience for viewers using ad blockers

Wikia is not accessible if you've made further modifications. Remove the custom ad blocker rule(s) and the page will load as expected.