Jane McDonald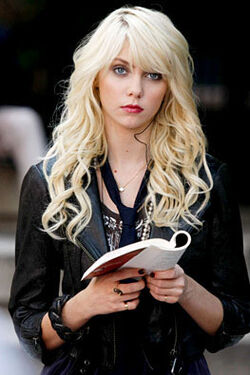 Origin
McKinnly, Pennsalvania
Cause of Death
Got run over
Profession
High School Student
Lawton Hotel Candy Girl
Relationships
Cody McDonald (Father)
Isabelle McDonald (Mother)
Oscar McDonald (Brother)
Katie Lawton (Best Friend, deceased)
Erica Reese (Best Friend, deceased)
Jared Cooper (Best Friend, deceased)
Lewbert Frencer (Boyfriend)
Austin Nont (Neighbor, Friend)
Jane is Katie's 2nd best friend. She is goth and listen to her CD Player.
Jane is the seventh survivor to die.
Ad blocker interference detected!
Wikia is a free-to-use site that makes money from advertising. We have a modified experience for viewers using ad blockers

Wikia is not accessible if you've made further modifications. Remove the custom ad blocker rule(s) and the page will load as expected.