Alex Coleman
[[Image:|Alex Coleman|250px]]
First Seen
Final Destination 6
Last Seen
Final Destination 7 (archive footage)
Full Name
Alexander Coleman
Cause of Death
Head is twisted by a truck outside the cinema (off-screen)
Relationships
Betty Conner- ex-girlfriend (deceased)
Alex Coleman is a visionary and a main character in Final Destination 6 who has a premonition at a Train 57 crash.
Final Destination 6
TBA
Death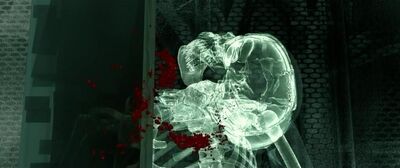 Notes
Ad blocker interference detected!
Wikia is a free-to-use site that makes money from advertising. We have a modified experience for viewers using ad blockers

Wikia is not accessible if you've made further modifications. Remove the custom ad blocker rule(s) and the page will load as expected.