Charles Dickerson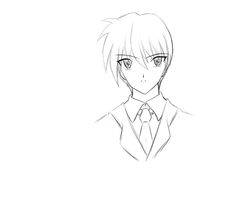 First Seen
Final Destination: Death Returns
Last Seen
Final Destination: Death Returns
Full Name
Charlie "Charles" Dickerson
Cause of Death
Electrouced
Profession
Highschool Student
I Don't Kill Them. I Don't MMMMPPPPHHHHHHH.
Charlie, when he was talking to the police
Charles is a Character in Final Destination: Death Returns. He is arrested when the police suspect him that he is the one who kill both Shelby and Amber so he was jailed and tied and gagged with tape.
Charles was the Fourth Survivor to Die.
Death Returns
Charles is first seen inside there school playing Basketball until Heather Freak Out and He was one of the Students who is Suspend. Then the School Collapse then The Memorial for the Casualities was Held. Then after The Deaths of Shelby and Amber he was arrested and jailed. The Police tied and gagged him with Tape. He is Later in The Festival after he was jailed.
Death
After Charles was jailed he was free and now attending a Festival a Fireworks explode causing all the Fireworks to explode then a fireworks behind Charles explode causing him to be killed and incinerate him.
Signs / Clues
In the Premonotion Charles is Smashed by a Wires.
He was Really going to be a casualitie.
In His Alternate Death an Stone Crushed him to Death.
His Girlfriend and Kitty is drinking Slushee Totally Cool.
Kitty Became Blind when a Wire explode causing her Death similar to Him.
There is a Picture of him behind a Fireworks
Ad blocker interference detected!
Wikia is a free-to-use site that makes money from advertising. We have a modified experience for viewers using ad blockers

Wikia is not accessible if you've made further modifications. Remove the custom ad blocker rule(s) and the page will load as expected.