Suvdan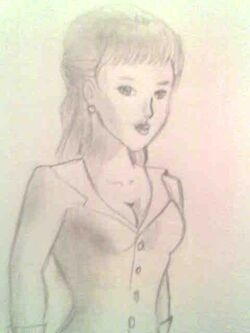 First Seen
Final Destination: Death Anywhere
Last Seen
Final Destination: Death Anywhere
Origin
Ulaanbaatar, Mongolia
Cause of Death
Impaled by metal pole
Relationships
Molorsaran- Best Friend; Deceased
Anujin- Student; Deceased
Anujin's classmates- Students; Deceased
What is movie name at cinema?
She asking about cinema.
When she and her students goes to Bolor3D Cinema, Building collapsed on the bus that was sat inside by them.
Se is third casualty of Tower Helios collapse.
Death
When bus fell on metal poles of short fence, she impaled by metal pole.
Sign/clues
Advertisement of building has been upside down by gust of wind. It's foreshadow of building collapse.
Love Lays Dying 2 3D was played on Bolor3D Cinema.
Bus that was sat inside by them numbered 18. And sprayed O to became 18O.
Word final destination was seen on the bus plan picture.
Warning music says "From high". That music played on Bolortuya's cell.
Gust of wind blows Anujin.
Anujin's cell called by ****1800 and alarmed at 18:00.
Collapsed building named "Tower Helios". In ancient Greek, Great Helios statue has been collapsed.
Trivia
She is third casualty, others are Bolortuya, Ganzul, Erdenekhuu and 5 others.
Translate of her name is Pearl.
Ad blocker interference detected!
Wikia is a free-to-use site that makes money from advertising. We have a modified experience for viewers using ad blockers

Wikia is not accessible if you've made further modifications. Remove the custom ad blocker rule(s) and the page will load as expected.