Woman on the street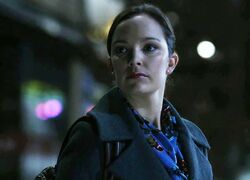 Last Seen
Final Destination 5
Cause of Death
{{{DeathRe}}}
The
Woman on the street
is a character in
Final Destination 5
.
Peter Friedkin was going to push her in the street when a truck approached but he couldn't bring himself to kill her and the woman is still seen on the pedestrian way safely. Peter attempted to kill her as he wanted to steal her life for his own survival, according to William Bludworth.
Ad blocker interference detected!
Wikia is a free-to-use site that makes money from advertising. We have a modified experience for viewers using ad blockers

Wikia is not accessible if you've made further modifications. Remove the custom ad blocker rule(s) and the page will load as expected.